Ahead of Liverpool's game against Chelsea in the Premier League this weekend, Jordan Henderson has been fingered as part of the issues with the side. Reds manager Jurgen Klopp has done very well against top sides since he became the coach. Against Chelsea, he has won twice at Stamford Bridge while playing a draw twice at home.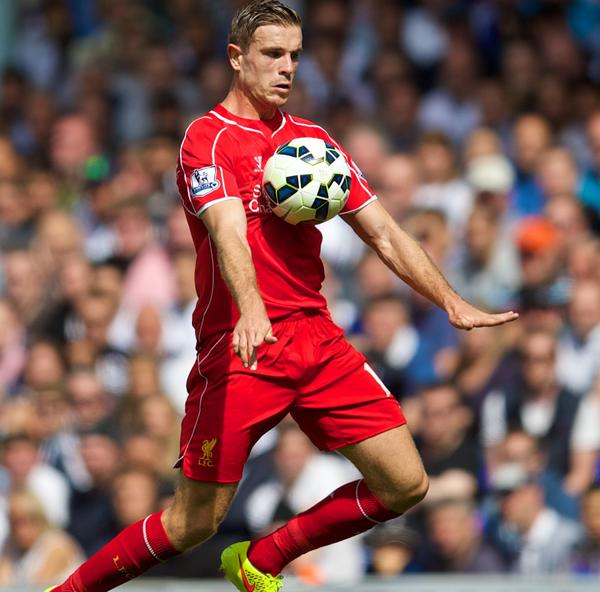 Chelsea would be playing a different strategy this time. After struggling sometimes this term, Antoinio Conte is making another tactical switch to spice up the team. The one he made the last time handed the Blues a Premier League title in his debut season.

This time Eden Hazard would play behind lone striker Alvaro Morata. Instead of the Belgian playing from the left wing in a 3-4-3 or 4-3-3 formation, he would now be free to move across any available space behind Morata.
With the defensive issues at Liverpool, this would prove a peculiar challenge. Liverpool that used to be a high pressing side when Klopp initially took over has been doing that less and less. Instead of constantly attacking opponents in advanced position, the play has shifted closer to their half. This makes Henderson susceptible.
The England international seem not to be doing well in his holding midfield role. Well his job changed from chasing and moving forward to sitting and defending. The versatile player has played in right midfield under Kenny Dalglish, as a box to box player under Brendan Rodgers and top of a midfield triangle. With Philippe Coutinho not being very defensive minded and with five attacking players ahead of him, Henderson has had more defensive cover work to do.
The 3-0 lead that Sevilla collapsed reinforced the lapses in the team. Alberto Moreno and Jordan Henderson were named the culprits for being out of position and not covering up on time but the whole team is really to blame, including the coach.